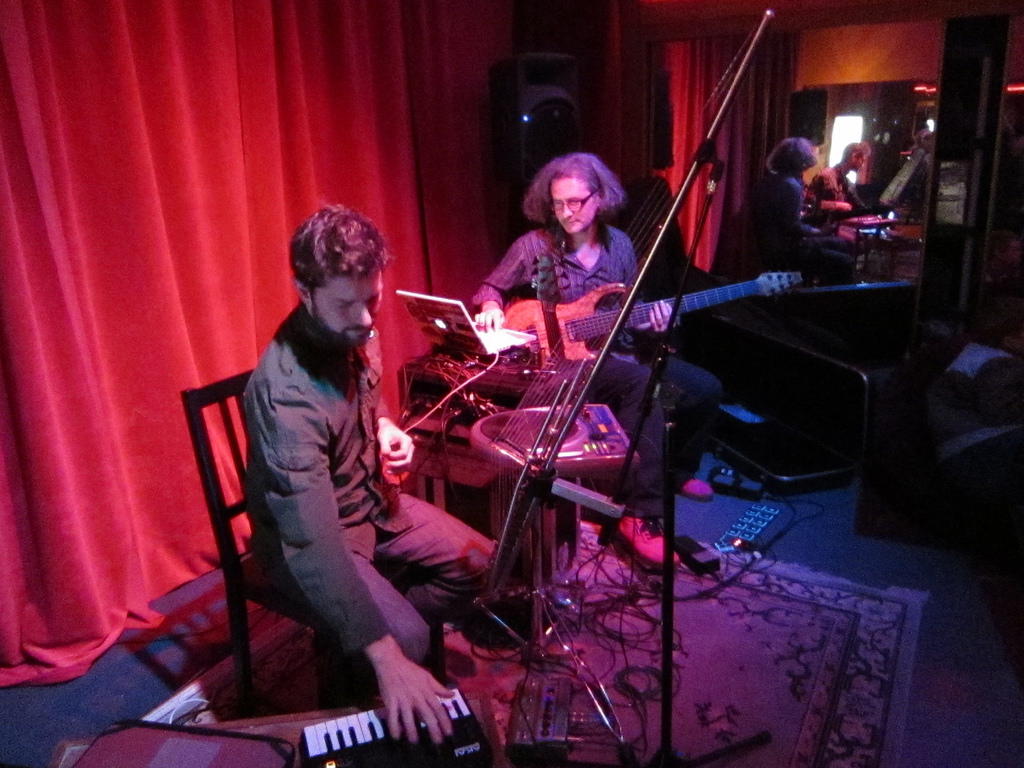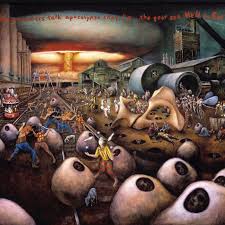 The Ukelin and the Marxophone were american string instruments sold door to door or in the Sears Roebuck catalog since the 1920's. There is also one known album for Ukelin released in the 1960's called 'Holiday Ukelin Fest' starring String Solo Celeste but the instrument has since fallen into obscurity. Nowadays you can find them in flea markets and antique stores, covered in dust, either missing strings or coming apart.
The Marxist Phonies came about when I was given these instruments by friend and collaborator Frank Garvey during a sale he was having before the closing of his infamous Omnicircus. They adorned his stage for over a decade with their aged, fragile appearance and frightful out of tune sounds. When they were given to me I decided to research them a bit and tune them up to see what I actually had. I was captivated! The ukelin was made to be played with a bow for the melody strings and I decided to buy two to create double stops. This effect was haunting and it has become a regular part of my ukelin technique including other extended techniques like harmonics, using ebow and bowing the chordal strings.
Artemis Robison had a Marxophone and she brought it to the farewell concert for the Omnicircus. We had a sort of jam session at my house with me on Ukelin, James Groft on Marxophone and Artemis on Marxophone. The sounds were magical! I was so excited, I said, "Let's perform at the Omnicircus tonight and call ourselves The Marxist Phonies!" The name stuck and our performance was met with much enthusiasm!
In 2016 I composed my first Christmas album, 'A Christmas Wish' using the Ukelin, Marxohpone, Tremoloa, Viola da Gamba and Ukulele. I ditched the name Marxist Phonies because I kept hearing from people that it was controversial and that it may be misconstrued for it's political references. I still think it's kinda cute, and so I'm just gonna leave this right here.